One of our newer volunteers this year, Anna Gabriel first connected with Fusion through some Fusion volunteers who attend the same church as her.
"I nearly started volunteering with Fusion a few years ago at the Fusion Op Shop Kambah (formerly called Wombat Wardrobe) but a day after I had been to see the shop I got a job, so I couldn't volunteer at that time", says Anna, 32.
Then earlier this year Anna approached Fusion to see if she could come into our administration office in the afternoon when she finished work and do a few hours to gain other experience in office work and event management.Of course we said YES!"I'm only able to come in one day a week for a couple hours, but it's been fantastic to be involved in assisting Gillian and Brenton and work on organising our upcoming mid year Friends of Fusion celebration event on July 1st".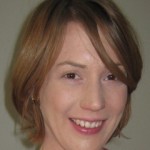 We are very glad to have Anna on the team and appreciate her time and efforts to serve the community through Fusion.If you're interested in volunteering, please use our online application form to start the process.Apply online now to join our inspiring team