It is with great excitement and a touch of nostalgia that we leave "The Hub" in Kambah. We are excited because we are looking forwards with anticipation to where God will bring us next, and the beginning of a new chapter.  We are nostalgic because "The Hub"  has been Fusion Canberra's home and office  for the last 5 years.
"The Hub" is the place where we have had numerous meetings. It is where we sat outside in the shade around a lovely big table in summer, and sat inside with the heater on and the sun streaming through the windows in winter.
It is where young peer leaders regularly met with Mark to discuss, create and organise fun activities for the next Breakout Youth Adventure Daytrip.
It is the place where we started the Community Education Program for high school aged youth and ran it over the last 2 years. Despite the small kitchen, we still managed to make some delicious food.  We were situated so close to Wombat Wardrobe that the retail stream CEP participants could come up and eat with all the other CEP  participants which was very convenient. 
It is where youth under the supervision of youth workers, put together and renovated bikes. These bikes were then sold to raise funds to which sometimes went towards youth going on the Uluru Pilgrimage each year.
People, both young and old, came to observe and learn about aquaponics and the relationship between fish, water and plants.  In our big shed, we  kept fish and grew herbs, vegies and strawberries.
Volunteers balanced the books, did administrative work, organised events and were trained and worked on our database.
The thing that I am really going to miss is being able to pop next door to visit the ladies in Wombat Wardrobe.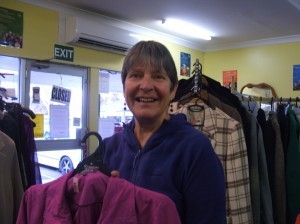 So, although we are nostalgic about  "The Hub",  our new office will  feel "just like home" too because of the exceptional people at Fusion Canberra.
If you are a praying person, we would value your prayers for us that we will find a long term and secure administration hub soon and that we will be able to continue our work with youth in serving Him.
You can also help us meet our target for our recently launched Special Moving Appeal.   Thanks to all those who have already donated.
[maxbutton id="5″]